Since giving birth do any of these sound familiar?
Lower back pain
Sneeze-peeing
Tailbone pain
Hip Pain
A post-baby pooch belly
Difficulty walking
These issues are associated with ab separation and a weak pelvic floor.
Strengthen your core with simple no-sweat exercises

Reconnection Ab Lab is an online course giving you an exercise plan designed to strengthen your pelvic floor and abs in about 5 minutes a day.
This is the QUICKEST method to repairing the functionality of your muscles. By rethinking your exercise routine, you'll learn to retrain, and reconnect to your muscles and breath.

This is not a diet or weight loss solution, and doesn't involve sweating or a lot of time commitment. Reconnection Ab Lab is a method that will exclusively retrain your body to support it's function in the shortest amount of time possible.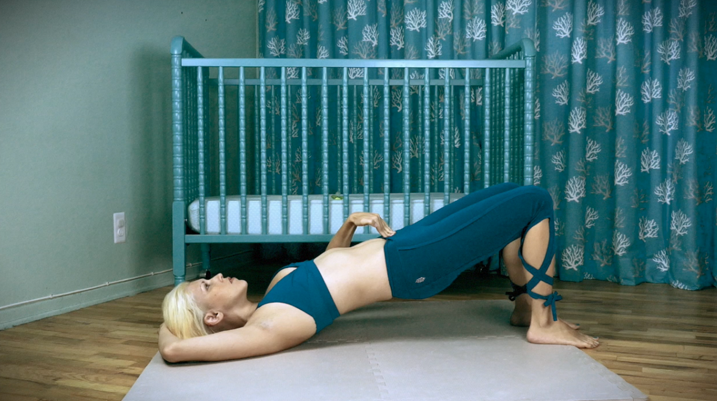 Get your strength, control, and confidence back.

Most clients have reported they stop "sneeze-peeing" and no longer have lower back pain within a couple weeks doing of these simple exercises. We've included 3 months of exercises in case it takes longer.
The course also includes videos on supporting your body, what to avoid, how to measure your ab separation, and a BONUS one hour pre-and-postnatal yoga instruction video.